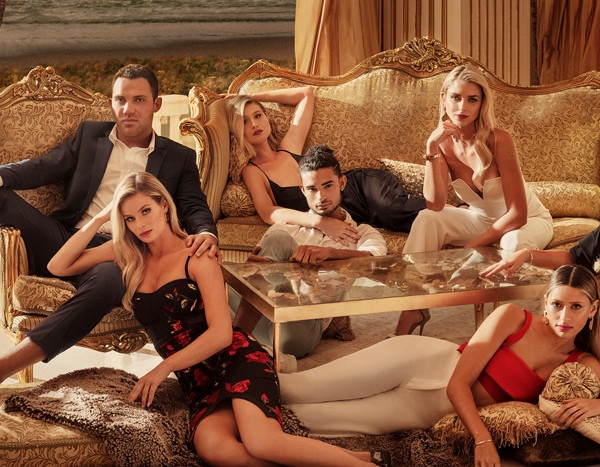 New season, new drama. In the below exclusive sneak peek of the season two premiere of MTV's Siesta Key, Juliette and Alex get into it about the past—and Alex has a secret to tell Juliette, a secret she's not going to like.
"Alex, I don't think you get how much it sucks that you slept with all these people I know," Juliette says in the clip below. "It's a constant reminder."
Alex says it all falls down to Chloe. How? "I think she's playing Cara like a pawn, moving her around her chess board," Alex says.
So, what is it? Something Alex wanted to brush under a mat. "This is not the first time Chloe's done this with me and whoever I was with. She's tried to sabotage literally every relationship I've been in," he says.
"OK, I know, poor you," Juliette retorts.
But something happened in the past, something he was hoping would go away…something about Chloe.
Also in the season two premiere, which has two episodes, Alex's birthday party goes off the rails when an enemy and old flame crash the party, Madisson struggles with the idea of a long-distance relationship and Juliette prepares to do whatever it takes to be the new queen of Siesta Key. In the second episode of the night, a brawl breaks out at Alex's birthday, new alliances are forged and old friendships are tested. Plus, after Juliette insults Chloe, Chloe increases her attempts to ruin Juliette and Alex's relationship. Meanwhile, Madisson's two romantic interests force her to make one difficult decision and Jared refuses to bow down to the King of Siesta.
Siesta Key returns Tuesday, Jan. 22 at 9 p.m. on MTV.