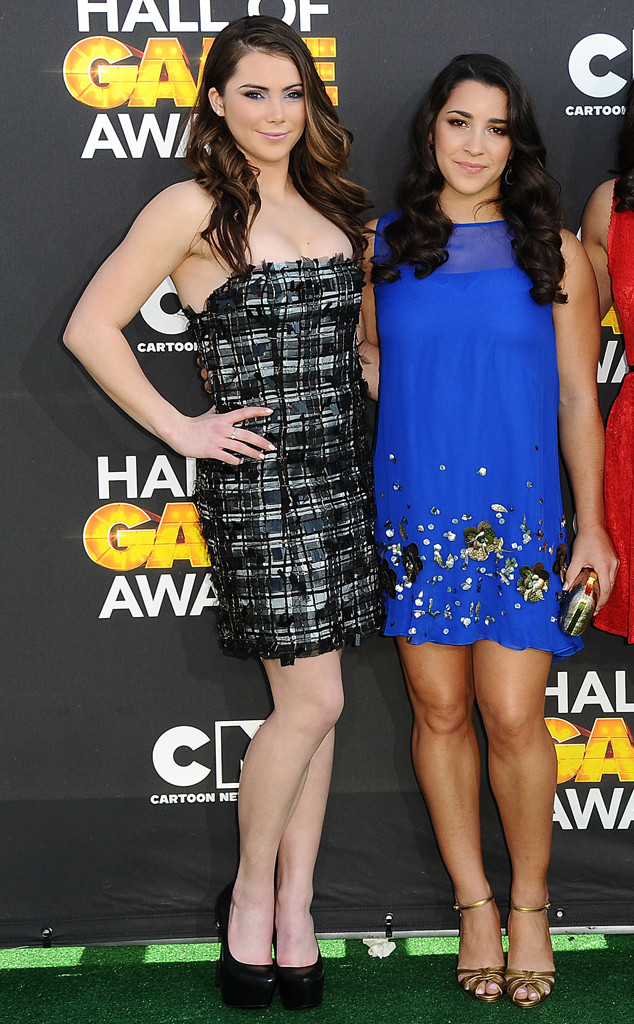 Jason LaVeris/FilmMagic
As a friend, McKayla Maroney takes the birthday cake… at least, that's how Aly Raisman feels.
On Monday, the Olympic gold medalist and all-around badass celebrated her 24th birthday, which meant that Raisman took this day as an opportunity to gush over her BFF.
"Happy birthday to this angel. @mckaylamaroney thank you so much for being an incredible friend to me," the two-time Olympian shared in a heartfelt Instagram post, alongside a photo of her posing with the birthday girl from their gymnastics days.
"You are always so honest and loyal," the 25-year-old continued. "You have helped me through some pretty hard times and I will always be so grateful for that. I cherish our hangouts (we don't get to see each other enough) & our 2 hour phone calls."
However, Aly didn't just call the 24-year-old star her bestie. She also referred to her as something more special, her sister.
"You are forever my sister & I will always be there for you no matter what," she wrote. "Wish we were having one of our dance parties right now."
Additionally, Maroney took to her Instagram Stories to share that she was grateful for all the warm wishes and good vibes.
"Thanks for the birthday wishes," she captioned her post. "Feeling the love god bless all of u 2020s gona pop."
This marks the first birthday the 24-year-old star has celebrated since her father passed away earlier this year. "Love u dad. I can't believe it's real. I don't want to," McKayla tweeted back in January, alongside a photo of her with her dad. "I'll miss you forever."
She added, "Rest in peace. You were the most incredible dad."
McKayla's brother, Kav Maroney, also took a moment to honor his dad in a social media post. "Dad you taught me everything from how to walk to how to be a man and for that I thank you," he shared. "Thank you for getting up at 4:30am for work and not coming home till 7 pm everyday for more then 20 years just to keep food on the table, and for us to have a great life."
"I'm the man of the house now and I promise to hold everything down. I promise," he continued. "I love you and miss you i will live to make you proud till The day i get to see you again. I love you dad."