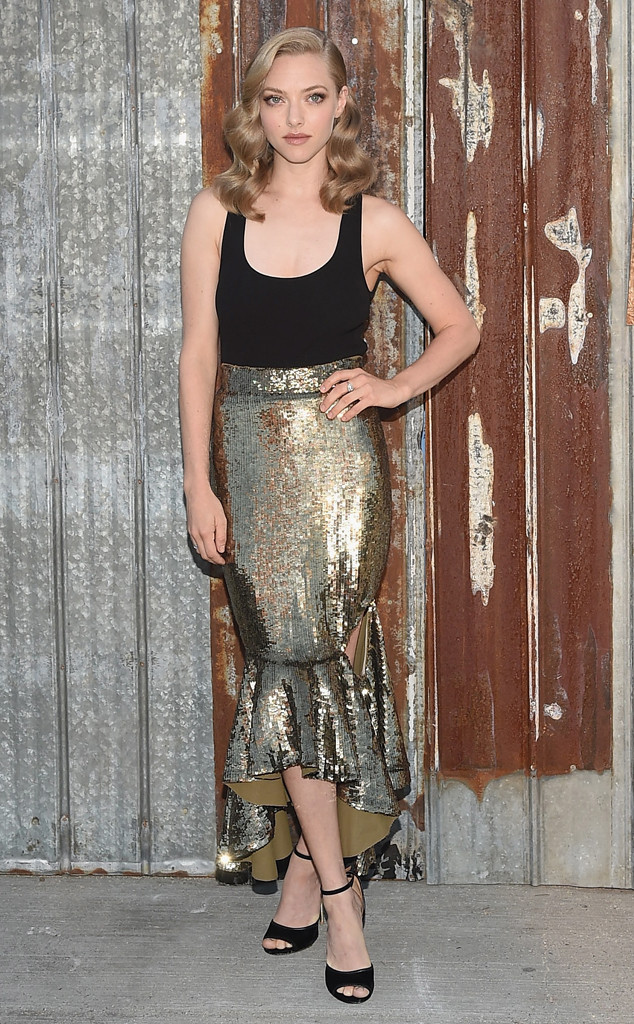 Michael Loccisano/Getty Image
Amanda Seyfried would like to set the record straight.
After publicly criticizing social media influencer Arielle Charnas for what she described as "flaunting" her lifestyle and promoting "unhealthy" body image, the actress has returned to Instagram with an apology.
Seyfried addressed her message to "all who [felt] bullied or thin-shamed" throughout the debacle, writing, "If you know me or are familiar with any of my beliefs or stances you'll recognize that it isn't in my character to tear down anyone for 'being who they are.'"
She then acknowledged the "price tag" individuals with a platform like Charnas often face, adding, "You have to be aware of the message you're sending and be able to back it up when faced with criticism (not just praise). Hold yourselves accountable instead of using the terms above."
When it comes down to it, Seyfried concluded, she regrets making an example out of Charnas' platform.
"The only thing I'd take back is exactly how I started this debate," the star wrote. "I desperately wish it hadn't targeted (or blasted) one person (there are MANY who engage in this questionable messaging) and instead started a cleaner, general conversation.
"No one needs to tear anyone apart. And I regret that it's present right now. To the lady in question: I'm sorry for the truly negative feels you've endured because of this," Amanda said. "Aside from the messy detour? The bigger, important message seems to filtering through and helping a lot of women feel supported. And that's the name of the game."
Charnas, who boasts more than 1 million followers on Instagram and runs the lifestyle brand Something Navy, has not directly addressed Amanda's comments.
The drama first captivated the social media world earlier this week when Charnas posted a photo of herself in a bikini and captioned it, "Proud of my body after two kids."
Seyfried then shared a screenshot of a friends' comment on Charnas' page, where she claimed that, by posting the bikini photo, she was "perpetuating the patriarchal (totally unrealistic) notion that mothers should 'bounce back' after childbirth."
"My very smart friend wrote this on a semi-influencer's feed and she blocked both of us (even though I didn't tag her-at least she's getting the message)," Seyfried wrote on Instagram. "If we're ready to get paid for flaunting our lifestyle (and inspiring some in the meantime) we have to be open to the discussions surrounding what we're promoting."
Following the backlash, Charnas' husband made light of the incident by issuing a seemingly sarcastic "warning" to the "American Body Shaming Association."