Somewhere over the rainbow, Prince Louis is celebrating his second birthday!
In honor of yet another milestone in the royal tot's life, Kensington Palace released a series of portraits of Prince William and Kate Middleton's youngest child.
"Sharing a sneak peek of Prince Louis's handiwork ahead of his second birthday!" the palace shared on Instagram, noting that the photos were shot by none other than Louis' proud mama earlier this month. (Over the years, the Duchess of Cambridge has shot most of their family's official portraits.)
In the snapshots, little Louis flashes his pearly whites and shows off his rainbow handprint art. An artist in the making, no doubt!
Royal fanatics last saw Prince Louis, whose official birthday is Thursday, April 23, when he, Princess Charlotte and Prince George shared their support for healthcare workers fighting against coronavirus with a sweet video.
Check out Prince Louis' adorable moments in the spotlight below: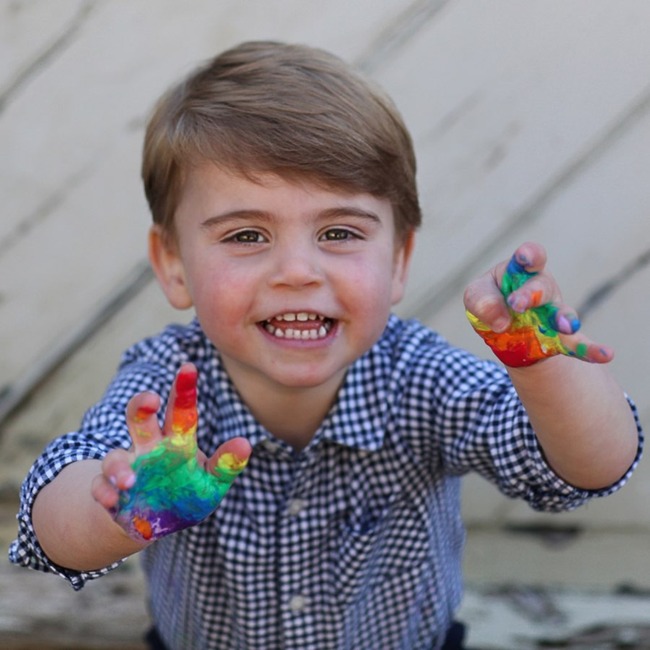 The Duchess of Cambridge
Not-So Terrible Two's
Kensington Palace marked Prince Louis' second birthday with a series of candid photos of the toddler.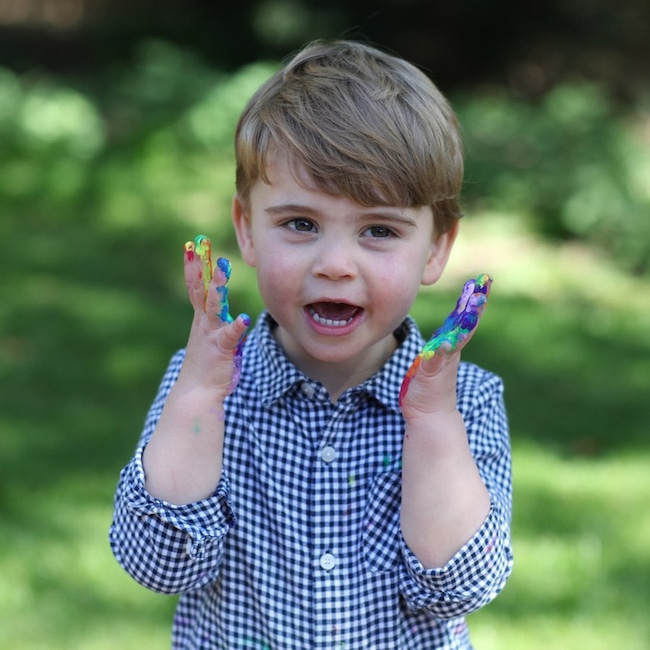 The Duchess of Cambridge
Oh, Hello!
Kate Middleton catches her youngest in an adorable pose.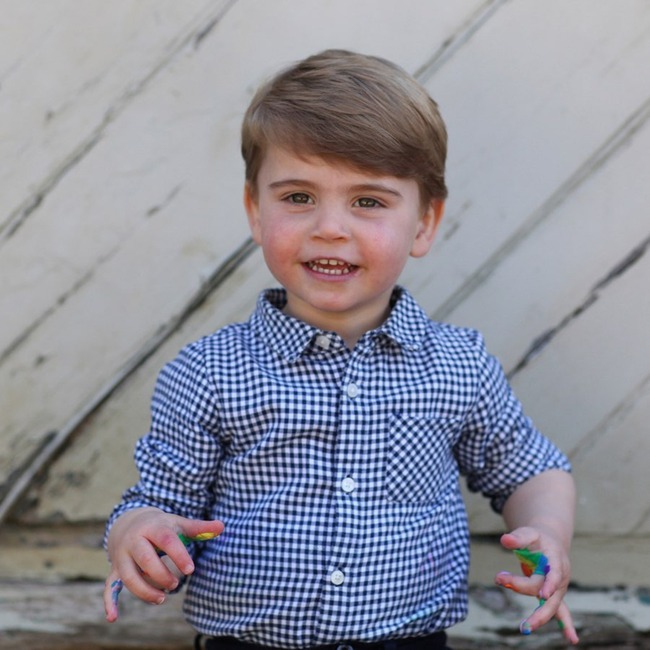 The Duchess of Cambridge
Growing Up So Fast
Prince Louis is taking after his older siblings, Prince George and Princess Charlotte.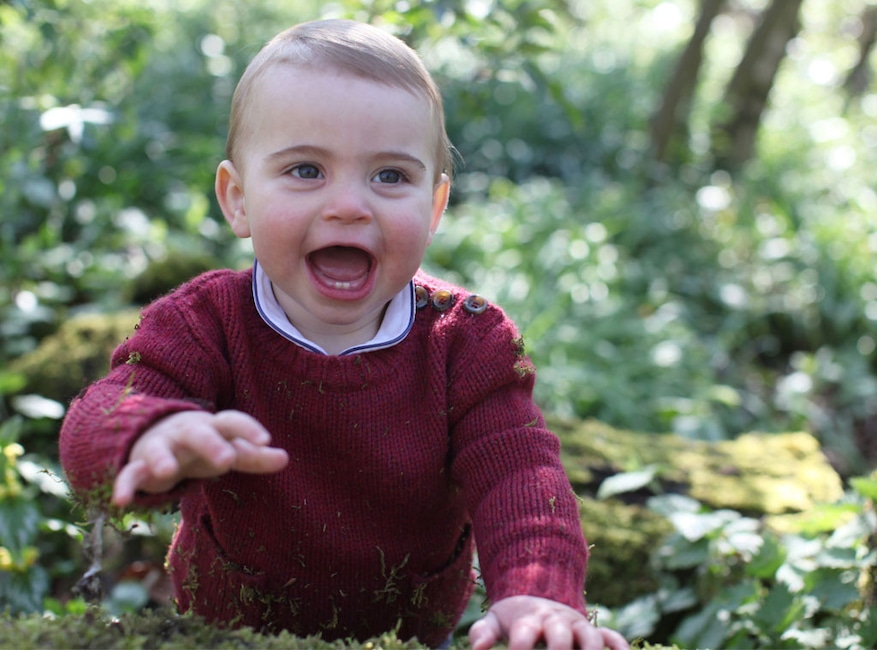 Duchess of Cambridge/PA Wire
Officially 1-Years-Old
In honor of the royal tot's first birthday in April 2019, the royal family shares a new set of adorable portraits.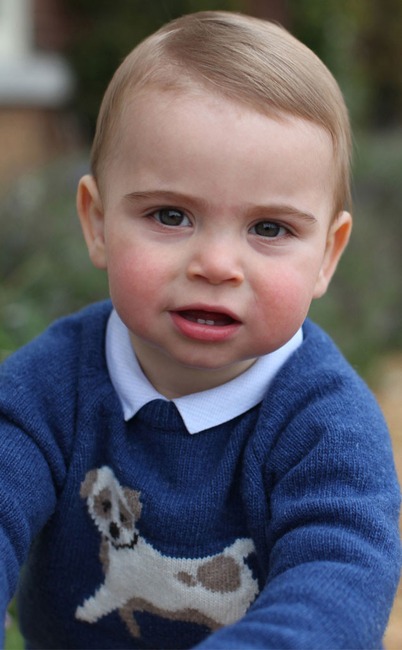 Duchess of Cambridge/PA Wire
Say Cheese
Taken in the garden of the royal family's Norfolk home, Kate Middleton captures her son donning a blue sweater decorated with a dog.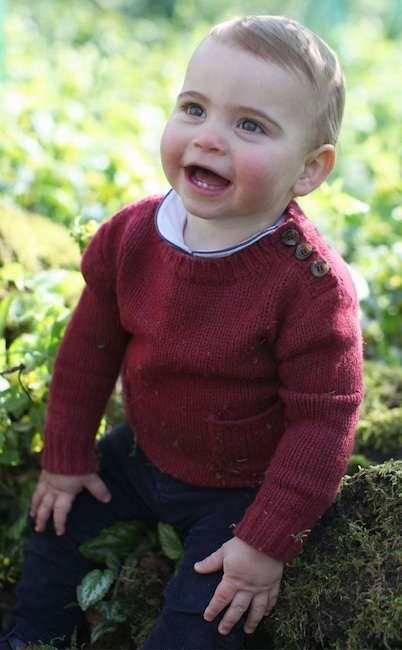 Duchess of Cambridge/PA Wire
Little Man
There's no denying Louis shares a striking resemblance to his 5-year-old brother, Prince George.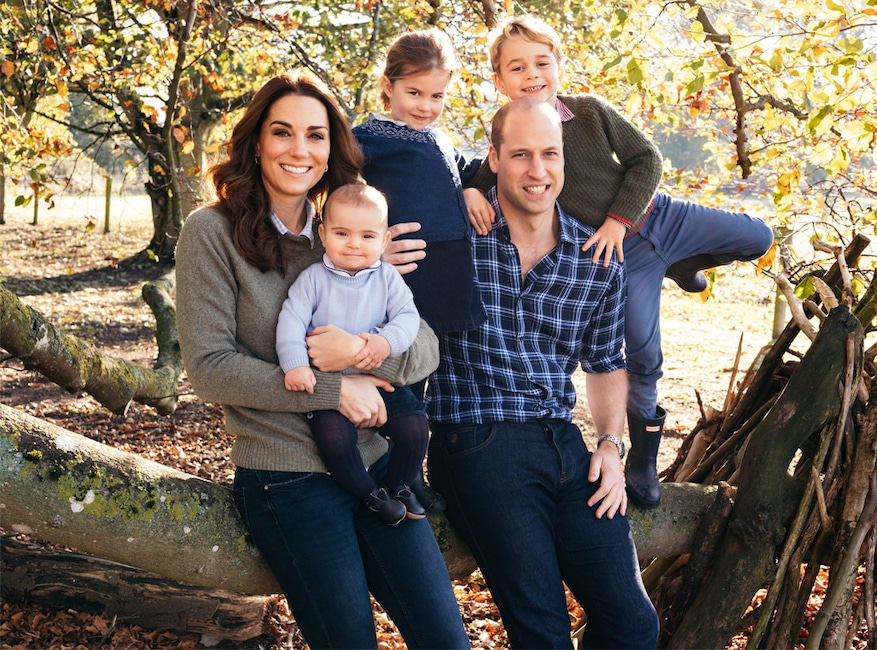 Matt Porteous/PA Wire
Say Cheese
Prince Louis proudly sits on his mother's lap for the Cambridge family's annual Christmas photo in 2018.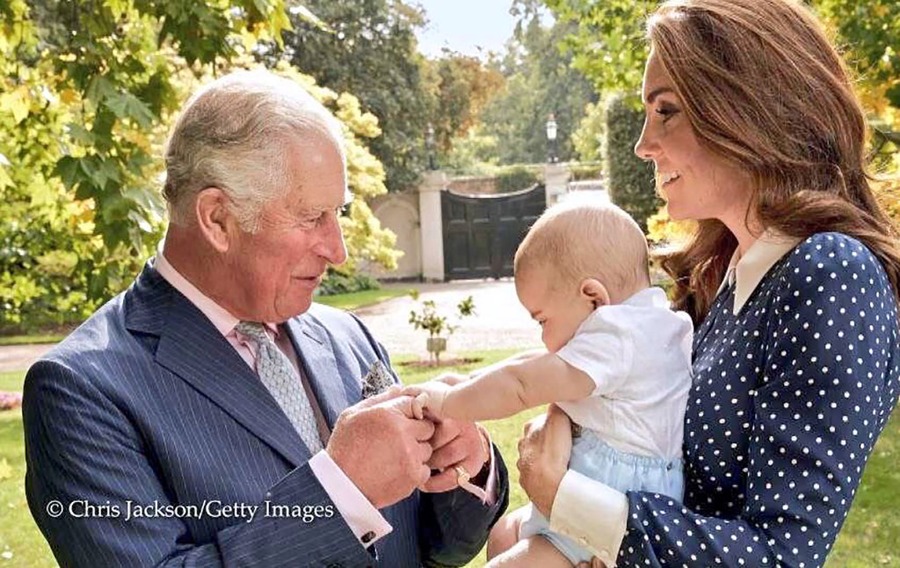 Three Generations
All eyes are on the newest member of the family during Prince Charles' 70th birthday portraits, which were shared with the world in Nov. 2018.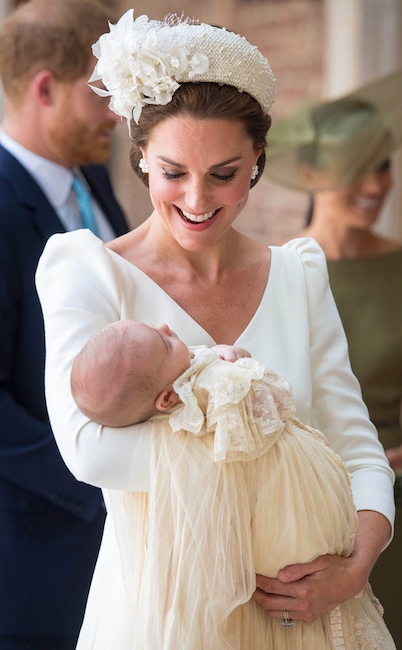 Dominic Lipinski/Pool Photo via AP
Mommy and Me
The Duchess of Cambridge looks lovingly at her son ahead of his official christening ceremony, which took place in July 2018.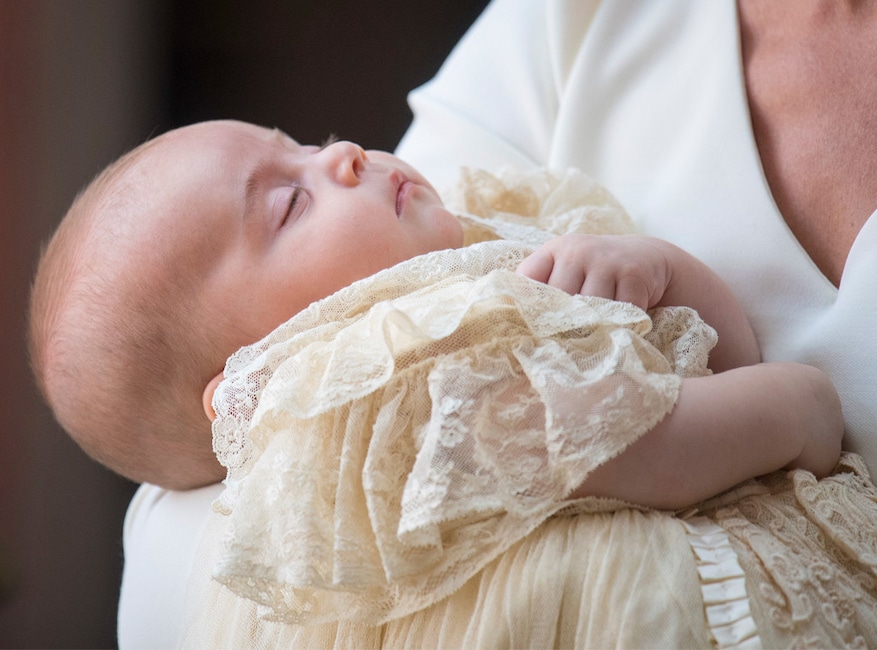 Dominic Lipinski/Pool Photo via AP
Ready for His Close-Up
Little Louis wears the famous handmade replica of the Royal Christening Robe, which was also worn by his older siblings. Prince Harry, Prince William, their father Prince Charles and even Queen Elizabeth II herself wore the original outfit at their own christenings.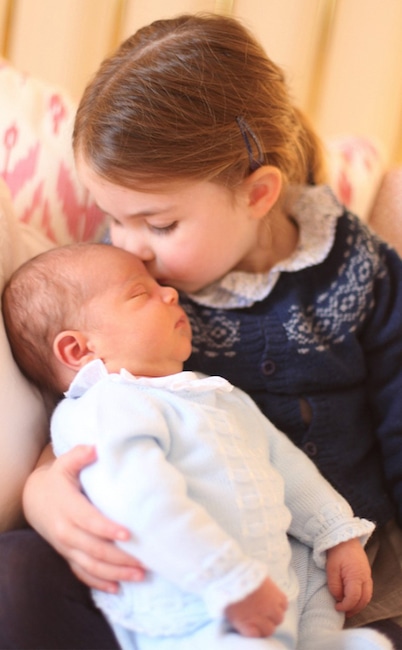 The Duchess of Cambridge at Kensington Palace
Sibling Love
Older sister Princess Charlotte dotes on her new sibling in the first photos of the Prince, which were taken by Kate Middleton and shared a few weeks after his birth.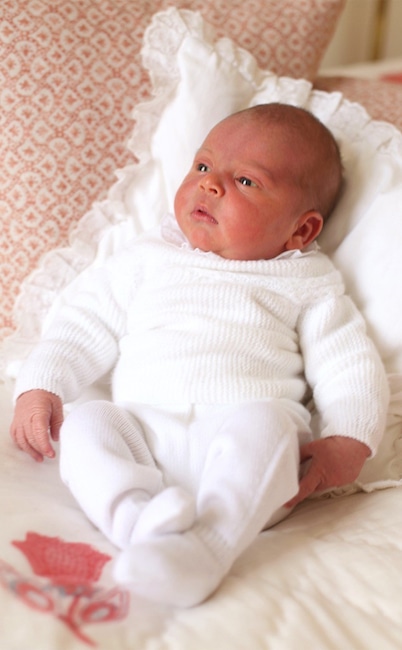 The Duchess of Cambridge at Kensington Palace
Hello, World
The world gets its first good look at the little one, who is fifth in line to the throne.
Tim Rooke/REX/Shutterstock
Sweet Dreams
Prince Louis is snug as a bug while leaving the Lindo wing, hours after his mum gave birth.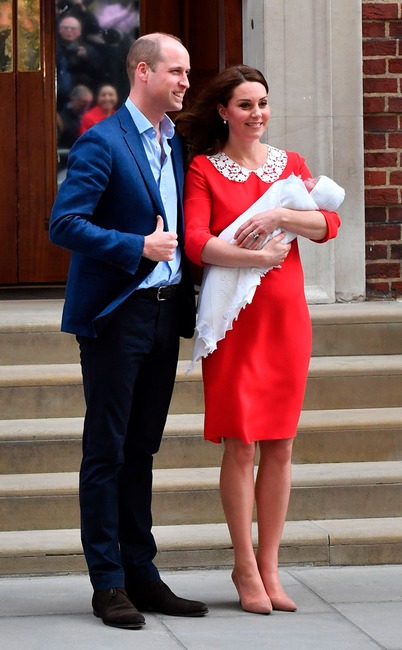 BEN STANSALL/AFP/Getty Images
A Prince Is Born
On April 23, 2018, the Duke and Duchess of Cambridge introduce their third-born child on the steps of St. Mary's Lindo wing.
Happy birthday, Prince Louis!