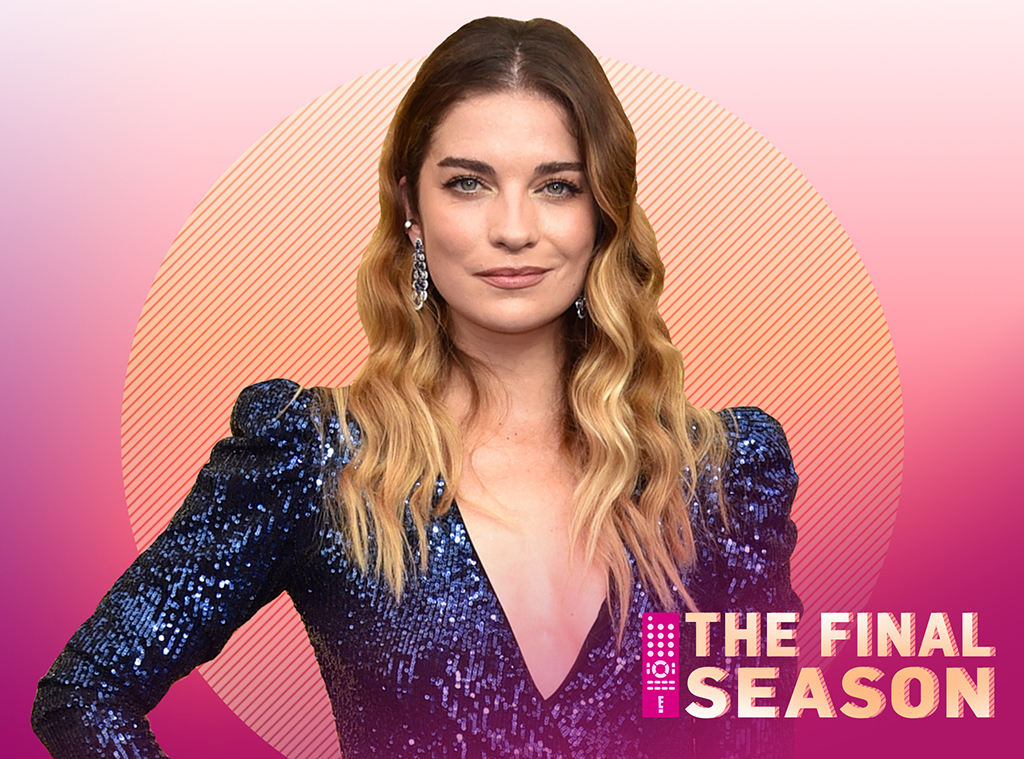 Getty Images; E! Illustration
All good things must come to an end, even—and especially—television shows.
And in the 2019-2020 TV season, quite a few favorites are signing off. Will it be for good? That remains to be seen in today's climate of revival and reboot fever, but it's for now. To celebrate the end of an era, E! News assembled the stars who are saying "see you later!" to their beloved characters and for a candid look at the past, present and future of their hit shows.
Schitt's Creek took Annie Murphy on quite a journey (and we love that journey for her). Before the Emmy-nominated comedy, Murphy was pretty much an unknown actor. Now, a song she co-wrote and performed is a runaway hit and being played at clubs and she's an in-demand and award-nominated actor with a new project already lined up, Kevin Can F*** Himself.
With the final episodes of Schitt's Creek looming, Murphy sat down for a rapid-fire edition of "The Final Season."
My favorite behind-the-scenes memory is…
"So, so many, but I think—Anytime you say rapid fire, my palms start to sweat—I think anytime I got to walk through the door into Johnny and Moira's room and see them there…That's something I think about often."
The moment I realized Schitt's Creek was a hit was…
"When Tony Hale messaged me on Twitter."
The prop/wardrobe item I took home (and why) is…
"The 'A Little Bit Alexis' dress because I couldn't leave that lonely in a closet." Editor's note: For more on that dress and "A Little Bit Alexis," check out our profile on Murphy.
When I think of Alexis, the first thing that comes to mind is…
"Unabashed confidence."
The thing about Alexis I'll never be able to shake is…
"Ew, David!"
The thing I'll miss most about Alexis is…
"Her unabashed confidence."
I think TV revivals are…
"Ugh! Just think of something else."
The person I'll miss the most (and why) is…
"Oh that's way too much like Sophie's choice, that's impossible."
The thing, besides the people, I'll miss most about Schitt's Creek is…
"The kids' motel room."