Ben Affleck is not the type to swipe left.
Sure, he'd been actively dating since his April 2019 split with girlfriend Lindsay Shookus, their second stab at romance never getting fully off the ground. He'd even spent some time with musician Katie Cherry in the back half of 2019. But he wasn't exactly trolling for love on the Internet.
"I am on no dating [apps]. No Tinder. Grindr. Bumble. Humble. I am not on any of them," The Way Back actor told Diane Sawyer in a February Good Morning America interview, part of a press push that saw him open up on everything from his divorce with Jennifer Garner ("The biggest regret of my life,") to his ongoing treatment for alcoholism. "I don't have judgment for people who are, great. I know people who are on them and have a fun time but that's not me."
An office romance is much more his style.
Though he and Deep Water costar Ana de Armas have only just begun dating, a loved up trip to her native Cuba earlier this month serving as their unofficial coming out party, the 47-year-old father of Violet, 14, Seraphina, 11, and Samuel, 7, has made it clear his end goal is to find a forever type of romance.
With a solid chunk of his time not spent on set is taken up by chauffeur duties as he shuttles his three kids between school, swim meets and soccer practices, he's still leaving room and hope for someone special. "I would love to have a relationship that is deeply meaningful," he told Sawyer, "and one to which I could be deeply committed."
To those on the New Orleans set of their psychological thriller, it was instantly clear it could be be de Armas, 31, an actress who earned a Golden Globe nod for her turn in this year's Knives Out. "They had great chemistry right from the start," a source told People of the pair who play husband and wife in the November release.
But if the National Theater School of Cuba alum seemed transfixed during filming, it was with the two-time Oscar winner's talent. "The first time we read the scenes together, it became pretty clear he was going to do something exceptional with a very complex role," she recently told Vogue Spain. "His character is the engine of the story and requires him to move between tragedy and irony or between realism and the most absurd comedy."
Continued the actress, who shot to fame as part of the Spanish drama series El Internado, "Not only does he know how to do it with ease, he also manages to surprise you in every shot. His talent is infinite."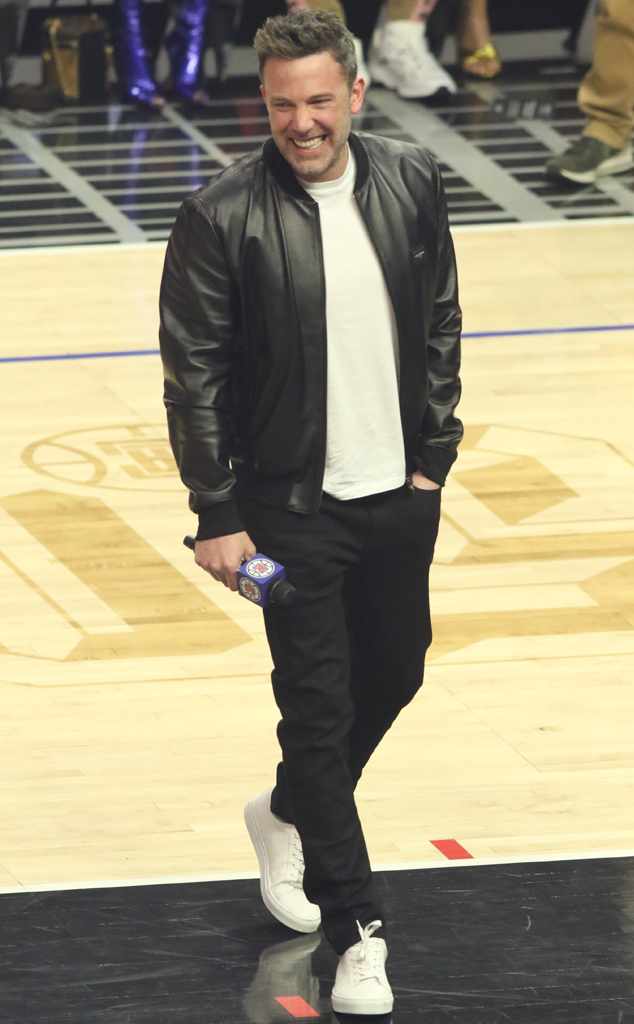 London Entertainment / SplashNews.com
His affable charm is the stuff of legends as well. But an insider insists the two honed in on constructing their onscreen relationship rather than any personal one.
"Ben always seemed very relaxed and happy around Ana, but at the time there were no signs of romance," the set source told People. "He was very focused on making a fantastic movie. He arrived early and was one of the last people to leave."
Still the star of the upcoming Bond film No Time to Die proved intriguing. And since she'd been striking out on finding a suitable partner in Hollywood ("I've had company here, but it's been the wrong company so I prefer to be alone," she recently griped to Vanity Fair), it seemed worthwhile to at least explore what could take place between them after their months of filming wrapped in February.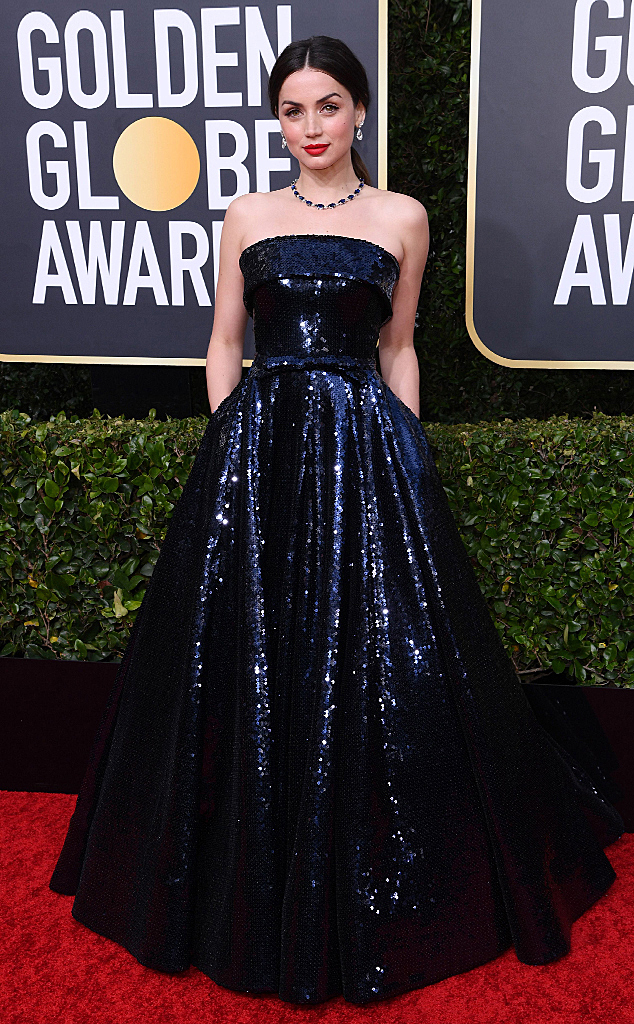 David Fisher/Shutterstock
In the actress' native Havana, they frequented stores, restaurants and the Cuban Art Factory, a cooking oil factory turned nightclub, art exhibit and restaurant. "Ana was his tour guide and took him to all her favorite places," a source told People adding that Affleck, who mastered Spanish while filming a children's TV show in Mexico as a teen, "seemed to love the trip. He was in a great mood and very friendly."
The good times continued with a jaunt to Costa Rica (where his pals Tom Brady and Gisele Bündchen happen to own a place, FWIW) that saw the costars mainly relaxing at their rental's beach, emerging for sunset walks with a healthy serving of PDA.
"They have been kissing, cuddling up together and putting their arms around each other a lot," an onlooker told E! News. "They look at each other adoringly and like taking pictures of each other."
Between all the selfies and the giggles, it's clear to see that Affleck is smitten. "Ben seems blissfully happy and giddy. He can't stop smiling and laughing," continued the onlooker. "They are without a doubt a couple."
Thats become even more evident now that they've returned stateside.
Still together in L.A., the pair were spotted hanging out this past weekend (before Coronavirus made social distancing trendy), Affleck even appearing to help the actress hunt for a home.
And though their coupling is still in its infancy, should it continue on its upwards trend, that would fit in nicely with Affleck's current life plan.
"Five years from now Ben Affleck is sober and happy and sees his kids three-and-a-half days a week and has made three or four movies that are interesting to him," he predicted on Good Morning America. "I directed two [movies] that he is hopefully proud of and is in a healthy, stable, loving, committed relationship."