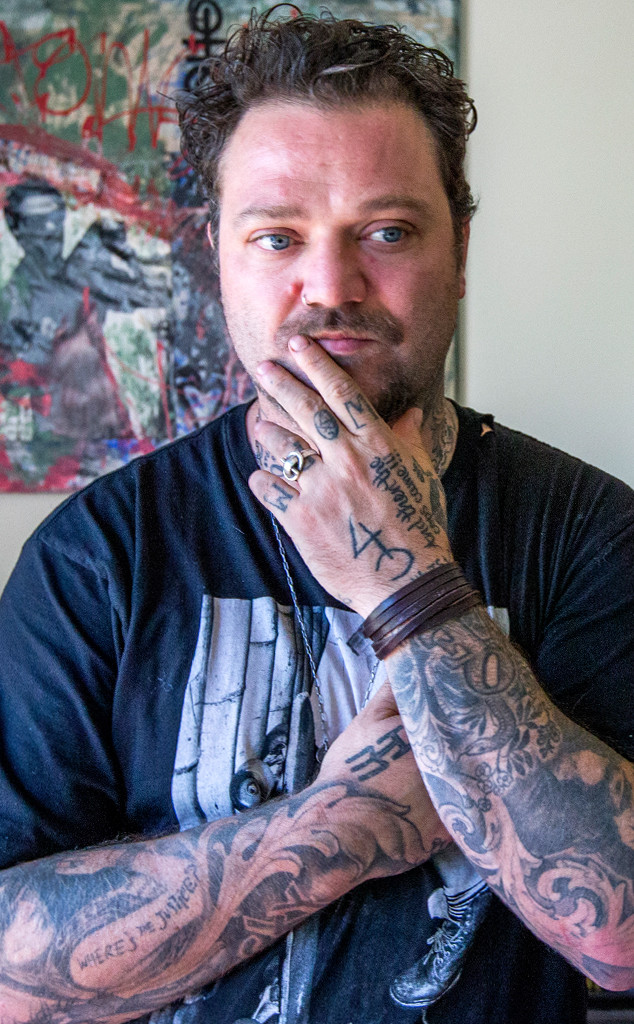 Charles Fox/The Philadelphia Inquirer via AP
A week after his plea to Dr. Phil for help, Bam Margera has been arrested.
The 39-year-old Jackass alum was arrested just before midnight on Tuesday and booked in Los Angeles at 2:30 a.m. Wednesday, E! News has confirmed. Margera was arrested for alleged trespassing, according to Los Angeles Police Department media relations. His bail was set at $1,000, according to online records. E! News has reached out to the star's agent for comment.
In video of Margera published by TMZ, the star is sitting on the floor, reportedly in a hotel lobby, while being scolded by someone off camera, purported to be a police officer. In the footage, he refuses to get up without getting his phone back and claims he was paid by the wife of an allegedly cheating patron.
Just over a week ago, Margera publicly issued a video message on Instagram in which he addressed Dr. Phil and brought up his personal problems. "Dr. Phil, I've seen 28 doctors, I've been to four rehabs," he said. "When I went to my last rehab, they put me on more medication than I was on when I was out. When I'm out, I have Adderall and then some weird s–t, I'll tell ya all about it. I don't know what works and what doesn't." He also noted he occasionally has two or three beers, but not every night.
"The only person I believe is you," he continued. "'Cause when I watch you, I'm like, 'That's what I woulda said, that's what I woulda said.' The only person that I will believe on the planet is Dr. Phil."
E! News confirmed Margera and Dr. Phil sat down together and a source said the former MTV star agreed to enter rehab following the interview. However, Margera told his Instagram followers, "By the way i was evaluated and tested for alchol and drugs, the results were negative. Not drunk or drinking, and not on drugs either!!"