LovE! is in the air!
All day, we've been seeing the cutest pictures of our favorite celebrity couples all over social media for Valentine's Day.
Included in that group are the members of the E! family, many of whom we've watched over the years fall in love, get married and have kids.
Just this past month, we saw both Brie Bellaand Nikki Bella reveal that they are pregnant at the same time, proving that their #twinning moments extend to motherhood.
The moment is especially sweet for first-time mom Nikki, as her announcement followed the news that she and Dancing with the Stars alum Artem Chigvintsev are engaged!
The twins aren't the only ones with exciting news this past year, either, as we saw Botched's Dr. Paul Nassif exchange vows in September with his love Brittany Pattakos.
To celebrate the holiday, we've rounded up some of the cutest pictures from E! personalities and their significant others.
Take a look below at which E! stars have been struck by Cupid's bow and some of their cutest pics.
Instagram / Kim Kardashian
Kim Kardashian & Kanye West
The duo we're always so excited to be Keeping Up with looked so cute this past Christmas with the entire family.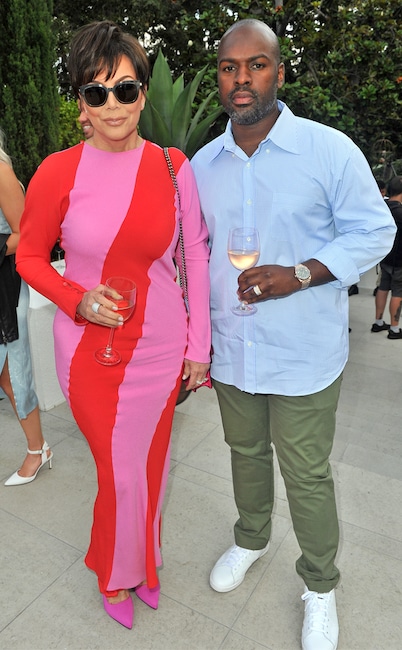 Jerod Harris/Getty Images for Airbnb
Kris Jenner & Corey Gamble
The Keeping Up matriarch and her boyfriend Corey Gamble always look stunning at a birthday party, gala or front row of a fashion show.
LRNYC / MEGA
Scott Disick & Sofia Richie
The Flip It Like Disick star always looks adorable hand-in-hand with his model girlfriend Sofia Richie.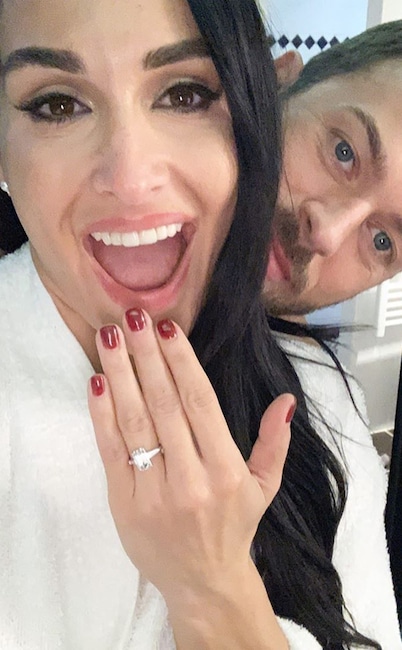 Instagram
Nikki Bella & Artem Chigvintsev
Aww! The Dancing with the Stars alum and Total Bellas star have had a huge year, including getting engaged and announcing that they are expecting their first child!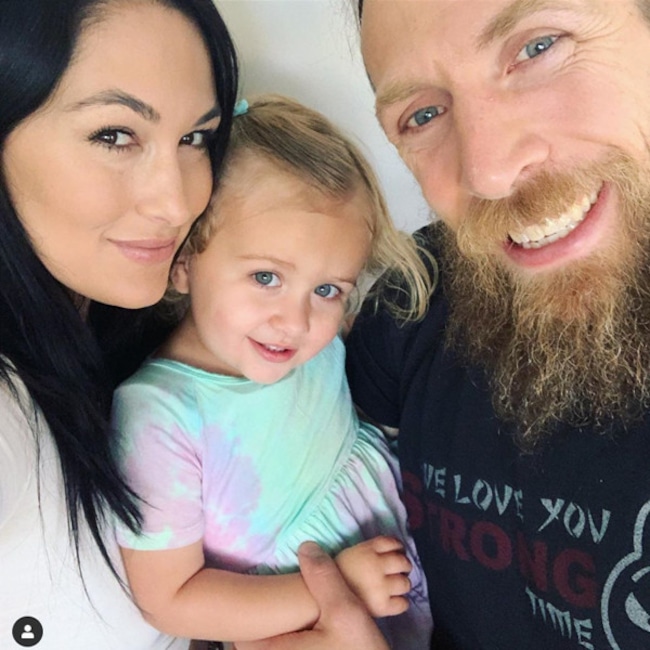 Instagram
Brie Bella & Bryan Danielson
The other half of Total Bellas and her longtime love Daniel Bryan (born Bryan Danielson) are adorably also expecting a child at the same time as Brie's sister, Nikki.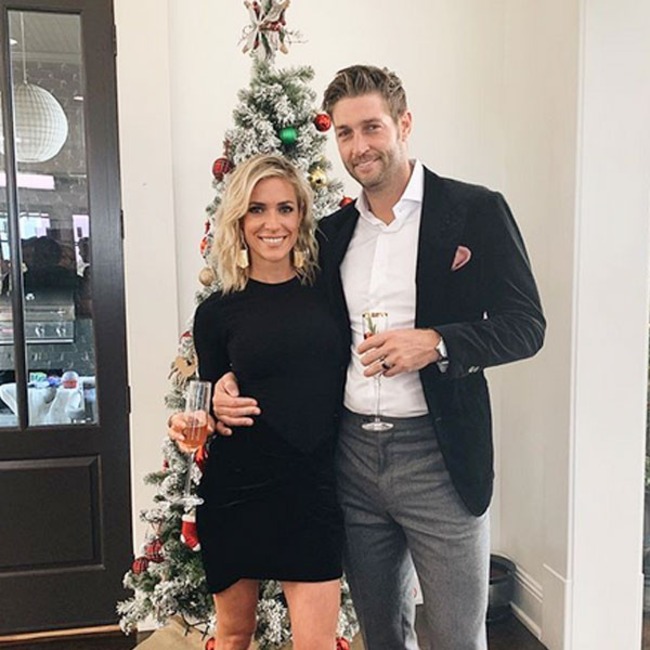 Instagram
Kristin Cavallari & Jay Cutler
The athlete had a great catch off the field when he snagged Kristin Cavallari and, nearly seven years after their marriage, we still love seeing their antics on Very Cavallari.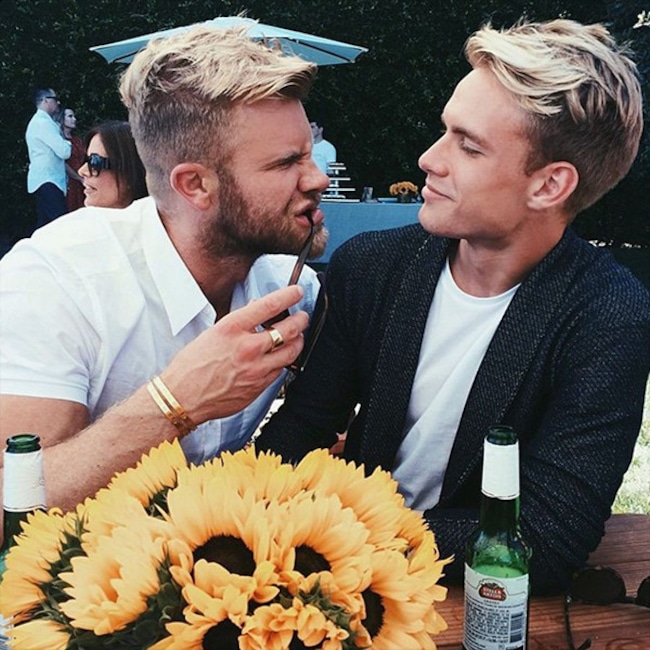 Instagram/Justin Anderson
Justin Anderson & Austin Rhodes
Hair colorist Justin Anderson and his boyfriend Austin Rhodes (aka "Scoot") have the most heartwarming Instagram pics of one another that make us swoon.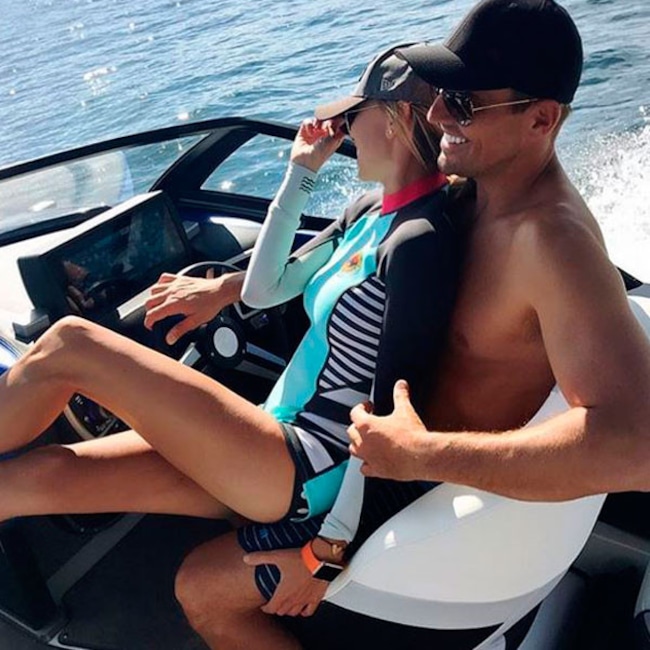 Instagram
Giuliana Rancic & Bill Rancic
The E! Live From the Red Carpet host and her husband, Bill Rancic, have faced struggles like cancer and infertility together, and the proud parents to Duke prove that love conquers it all.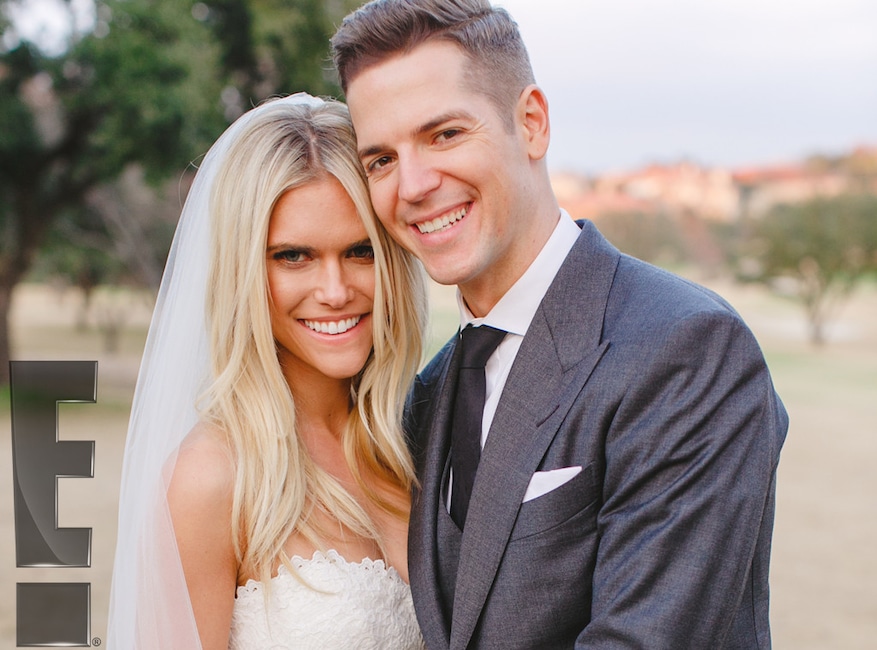 Courtesy: Kat Harris and Lindsey Shea
Jason Kennedy & Lauren Scruggs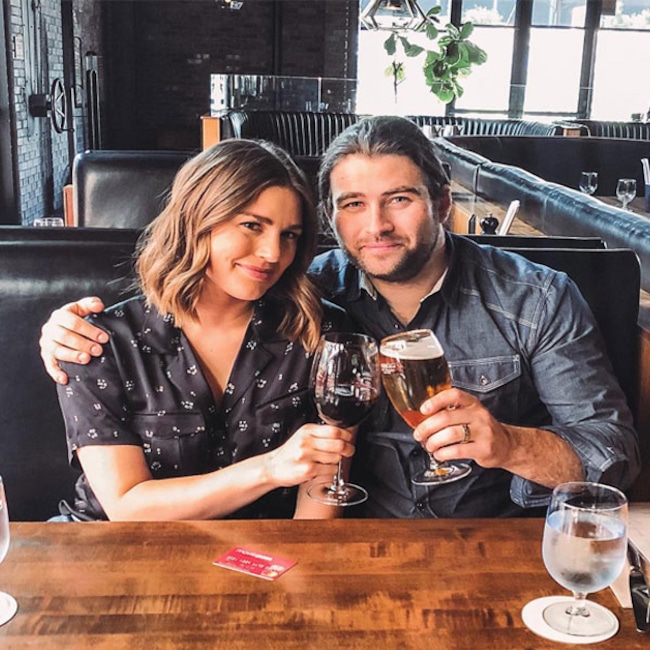 Carissa Culiner & Shanon Culiner
The Daily Pop host and her husband Shanon Culiner are expanding their family!
The morning show personality announced on air that she and her husband are welcoming baby number two in the near future.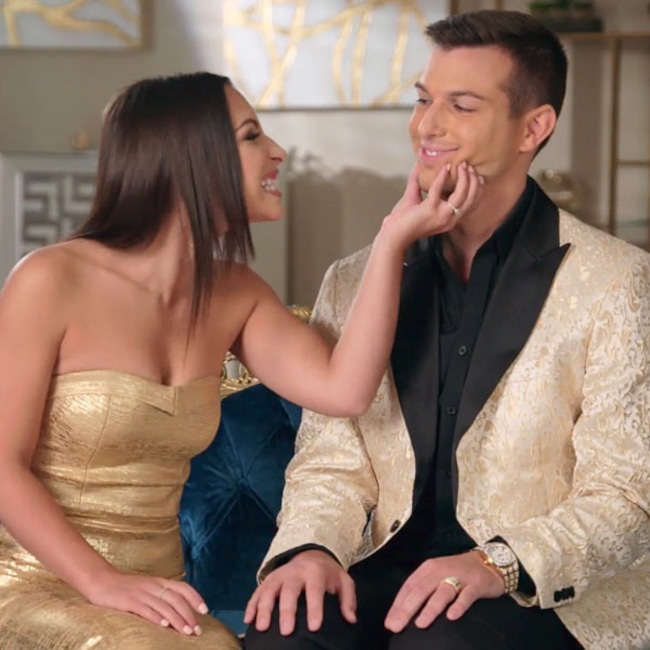 E!
Matt Faser & Alexa Papigiotis
The Meet the Frasers cuties are perfect for one another. Perhaps being a psychic is a great way to see if your future lines up!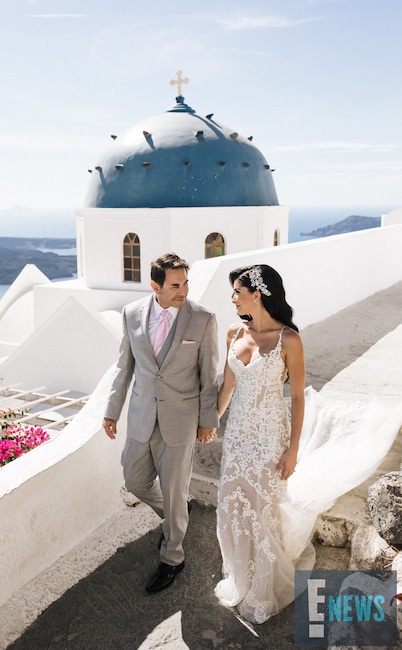 @vangelisphotography
Dr. Paul Nassif & Brittany Pattakos
The Botched doctor got married to his wife, Brittany Pattakos, this past September in a beautiful private ceremony that was flawless.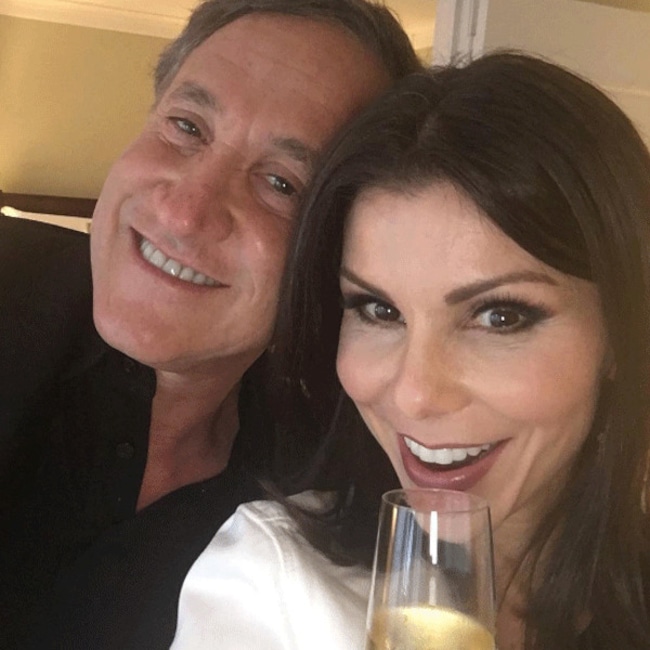 Instagram
Dr. Terry Dubrow & Heather Dubrow
The Real Housewives alum and Botched surgeon have been married for over 20 years and their love is as strong as ever.
Watch E!'s Valentine's Day mini-marathon of Fifty Shade of Grey and Fifty Shades Darker Friday starting at 4 p.m.!