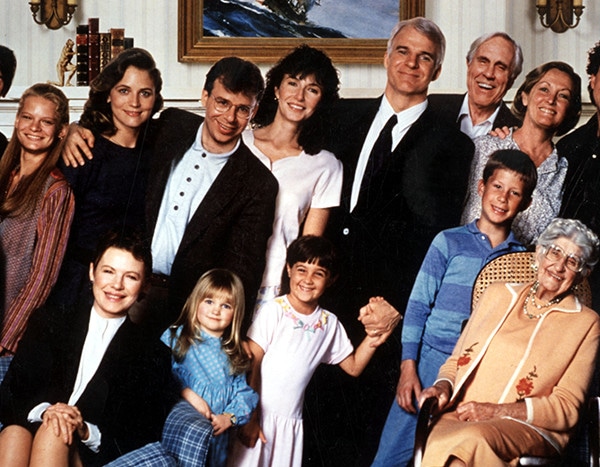 Before starring in Curly Sue, Porter played Gil and Karen's daughter Taylor Buckman, who brought Ron Howard's vision to life in the projectile-vomiting scene—a "calculated, very strategic vomit," she described it to Snakkle.
Porter's family moved to Connecticut when she was 13. "It wasn't fun for me anymore," she said in 2015 on Oprah: Where Are They Now?, explaining why she quit Hollywood. "There was no joy in it for me…I just wanted to be doing 'normal' kid things. I went to high school, I had a boyfriend who was on the soccer team, I went to parties."
After graduating she moved to New York, landing roles in Footloose and A Chorus Line on Broadway. She released a self-titled album in 2009 and another in 2014 called Who We Are. Also in 2014, she opened up in a blog post on The Lil Mamas about addiction, revealing she had been sober since Oct. 28, 2007.
"When I decided to leave the business and become normal, you expect life to continue to be like that," she said on HuffPost Live. "Unfortunately, that's not how it works. You either learn how to cope with it, or you cope by using, and that's my story…But at the end of the day, all of us that struggle with addiction have a place to go, and I was lucky enough to find an amazing way out."
By then mom to daughter Aria and son Mason, Porter really re-burst onto the scene when she won The Voice in 2016. Christina Aguilera called her "an inspiration for everybody and anybody that literally has a dream and just wants a second chance."
Porter released an EP, I Come in Pieces, in 2018 and has been touring and working on a new album, Pink Cloud.
Asked about life as a working mom, Porter acknowledged to Worcester Magazine in July 2019, "It's hard. It's definitely a balancing act. It's putting all my eggs in one basket. If I'm mom I'm mom at home. If I'm recording, it's putting everything into that. But it can be crazy. Thank God for grandparents."