Happy birthday, Channing Tatum!
OK, so it's not really the superstar's birthday (that would be April 26 and he's turning the big 4-0!), but Jan. 14 does mark the official film acting debut of Tatum, who made his first appearance on the big screen in 2005's Coach Carter.
The inspirational and true story starred Samuel L. Jackson as the new head coach of his old high school's basketball team, with the superstar portraying Ken Carter, the real-life figure who made headlines in 1999 when he suspended some of his team's biggest stars due to their poor academic performance.
With Jackson as its draw, the sports film, which was co-written by One Tree Hill creator Mark Schwahn, went on to become a sleeper hit at the box office, debuting at No. 1 and going on to make almost $80 million. Oh, and did we mention it introduced audiences to Channing Tatum—as well as served as the movie debut of Ashanti?
Just ahead of is big 15th anniversary, Coach Carter finally made its debut on Netflix, with new audiences discovering the feel-good basketball drama.
So what have the Oilers players been up to since they stopped shooting hoops, doing push-ups and running suicides?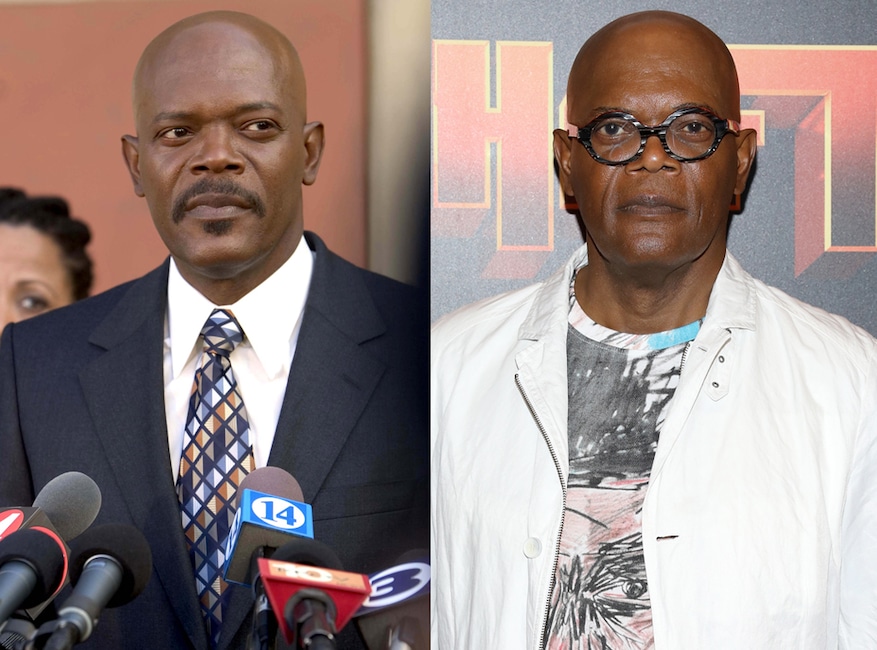 MTV Films/Entertainment Pictures/Zuma Press, Getty Images
Samuel L. Jackson
When it came to picking an actor to portray him on-screen, the real-life coach Ken Carter had only one star in mind and he just so happens to be the highest-grossing actor of all time. Jackson was already one of Hollywood's most successful and sought-after stars when he took on the tough-love role in the inspiring basketball flick, thanks to turns in Jungle Fever, Jurassic Park, Jackie Brown, Pulp Fiction, A Time to Kill and the Stars Wars prequel trilogy to name just a few.
And his time as Coach Carter came before his high-profile introduction into the Marvel Cinematic Universe as Nick Fury in 2008's Iron Man, with SLJ going on to assemble the Avengers and become an essential part of the MCU, most recently co-starring in Captain Marvel opposite Brie Larson.
Aside from the MCU, Jackson has starred in Django Unchained, and The Hateful Eight, continuing his working relationship with Quentin Tarantino, as well as Kingsman: The Secret Service, Kong: Skull Island, The Hitman's Bodyguard and Shaft. And in 2011, he memorably provided the voice for the Go the F–k to Sleep audiobook.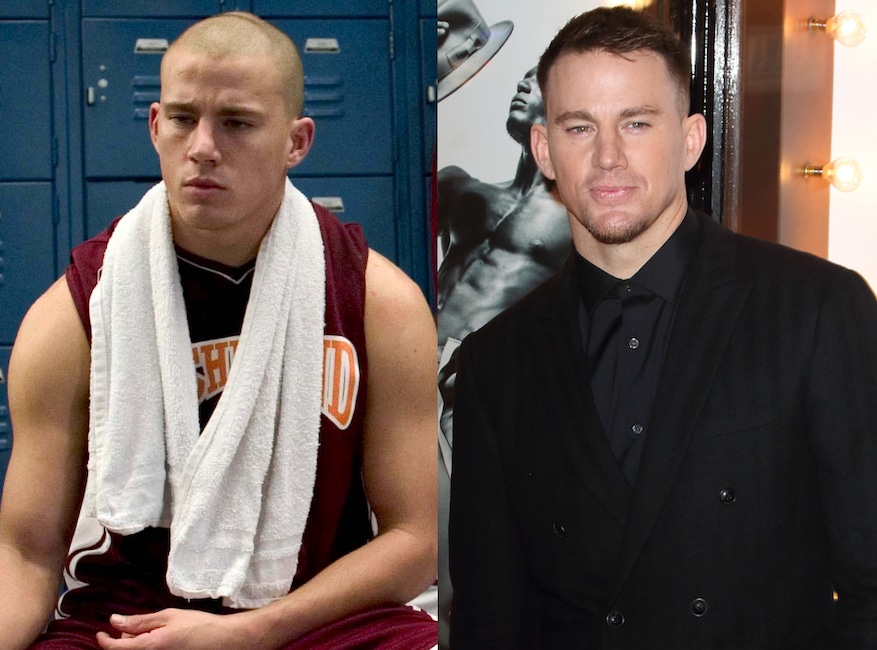 Zuma Press, Getty Images
Channing Tatum
15 years ago, an unknown actor made his feature film debut as Jason Lyle. Little did audiences know it would be their introduction to one of the biggest movie stars, with Tatum going on to star in She's the Man and Step Up the following year.
And Tatum has cemented his role as one of Hollywood's top leading men since then, flexing his comedic chops in 21 Jump Street, Kingsman: The Golden Circle, earning critical acclaim for his turns in Foxcatcher, Hail, Caesar! and The Hateful Eight, and causing audiences to swoon in romantic dramas like Dear John and The Vow. And, of course, he used his previous job as a male dancer to his advantage in the Magic Mike film series, which he also produced and turned into a hit stage show in Las Vegas.
After falling in love on the set of Step-Up, Tatum was married to Jenna Dewan for almost 10 years and had one daughter together before they announced their separation in April 2018, ending their run as one of Hollywood's most beloved couples. After their break-up, Tatum dated singer Jessie J, with the couple's romance ending after one year of dating.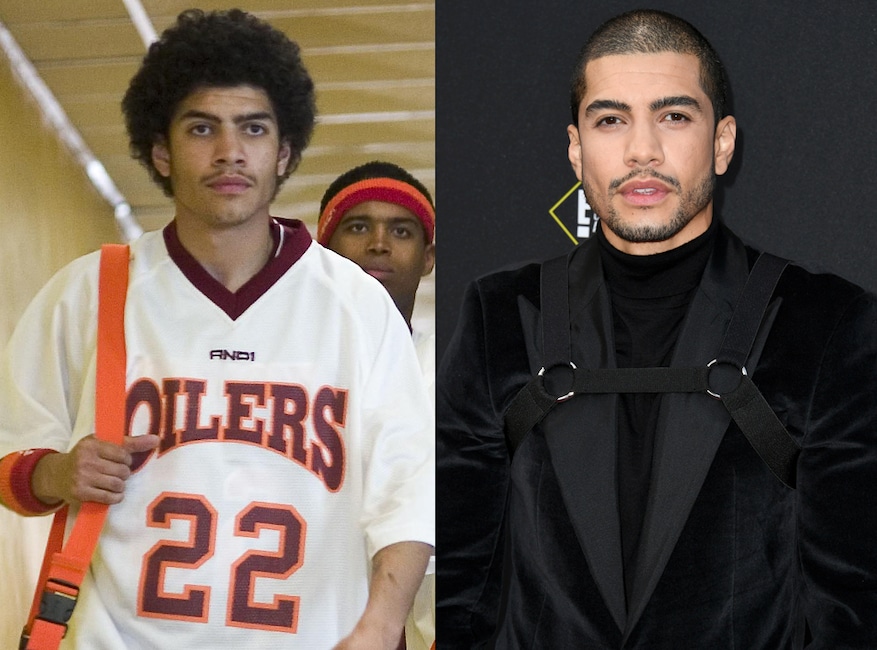 MTV Films/Entertainment Pictures/Zuma Press, Getty Images
Rick Gonzalez
Since playing Timo Cruz and delivering the movie's most infamous scene with his "Deepest Fear" speech, Gonzalez, now 40, has worked non-stop, appearing in movies like War of the Worlds, For Your Consideration, The Guilt Trip and Deuces.
But Gonzalez has also made guest appearances on hit shows such as Bones, Blue Bloods, NCIS and Mr. Robot. His big break came in 2016 when he joined the cast of the CW's hit superhero series Arrow as Wild Dog.
Ahead of Coach Carter's anniversary, Gonzalex posted a throwback photo from 2005. "I heard #CoachCarter is on #netflix. So here's a #TBT of me and my wife at an event promoting it," he captioned the pic with his wife, Sherionne. "If you look closely you can see my eyebrows trying to shake hands."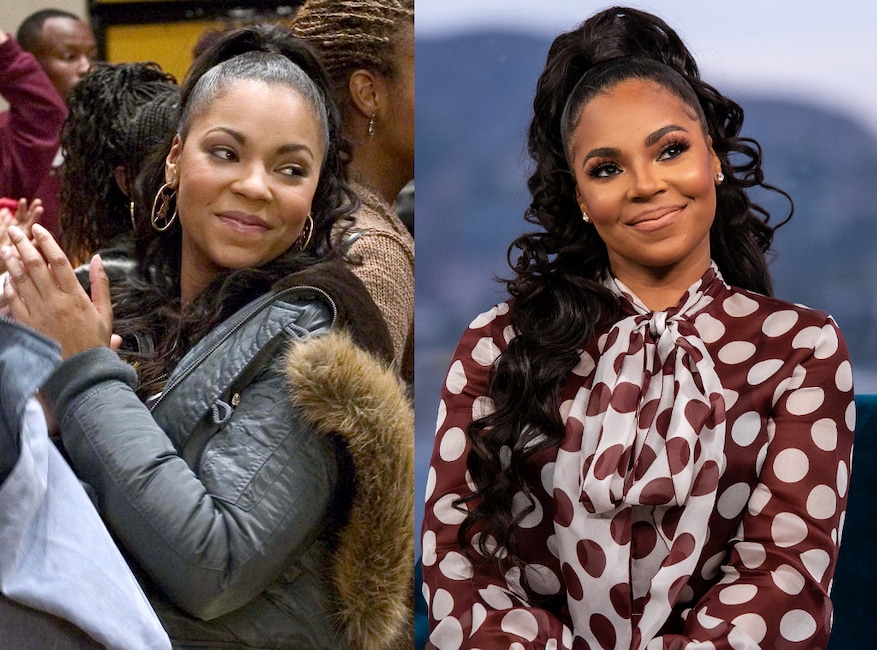 Globe Photos/ZUMAPRESS.com; Aaron Poole/E! Entertainment
Ashanti
Known for hit songs like "What's Luv" with Fat Joe, "Always on Time" with Ja-Rule and , the R&B diva made her movie acting debut in the movie as high school student Kyra, basketball star Kenyon's pregnant girlfriend. After Coach Carter, Ashanti starred in the teen comedy John Tucker Must Die and Resident Evil: Extinction, and recently starred in and executive-produced A Christmas Winter Song, a Lifetime Christmas movie. She's also released two more albums, one in 2008 and another in 2014.
Ashanti, 39, dated rapper Nelly for 10 years, with the couple calling it quits in 2014. "I think sometimes when people have their own insecurities it allows them to act out of character. I've been betrayed," she said of their split. "Again, you just have to grow, you have to grow up and accept responsibilities for the things that you do. I'm not a big fan of people being cowards. I think it's really important to know yourself and understand what you want and get it."
The "Rock Wit U" singer is still performing and recently partnered with online boutique PrettyLittleThing to release her own swimwear line.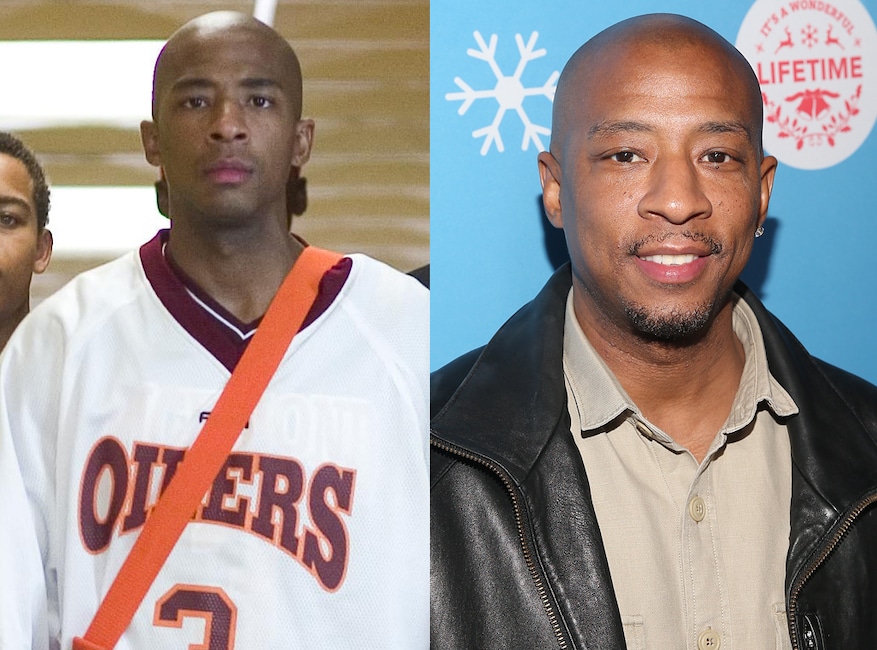 MTV Films/Entertainment Pictures/Zuma Press, Getty Images
Antwon Tanner
The 44-year-old was already well-known when he took on the role of team member Worm, thanks to his time on the beloved teen drama One Tree Hill as Antwon "Skills" Taylor. Tanner appeared in 108 episodes of the long-running series, and his other post-Coach Carter roles include Get Shorty, Black Jesus, Rizzoli & Isles, The Carmichael Show, The Rookie and Rosewood.
In 2010, the actor was sentenced to three months in prison for his role in a scam to sell stolen Social Security numbers across state lines, a crime he plead guilty to.
Tanner often reunites with his OTH co-stars at conventions and attended the wedding of former co-star Hilarie Burton and Jeffrey Dean Morgan.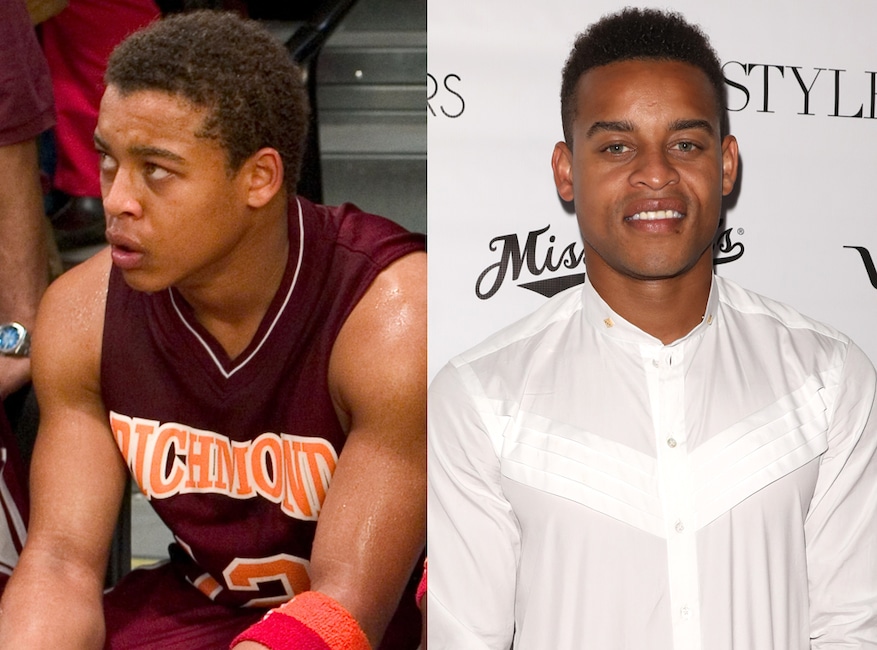 PARAMOUNT PICTURES/Zuma Press, Getty Images
Robert Ri'chard
After starring on Nickelodeon's Cousin Skeeter, Ri'chard's big movie break came in the role of Damien Carter, Coach's ambitious son. Once he hung up his jersey, the 37-year-old went on to make appearances on hit shows like Veronica Mars, The Vampire Diaries, Lucifer and iZombie, as well as star in movies such as Chocolate City and Bolden.
He's also the founder of Highway Fit, a fitness and nutrition program, and often posts workouts on his Instagram.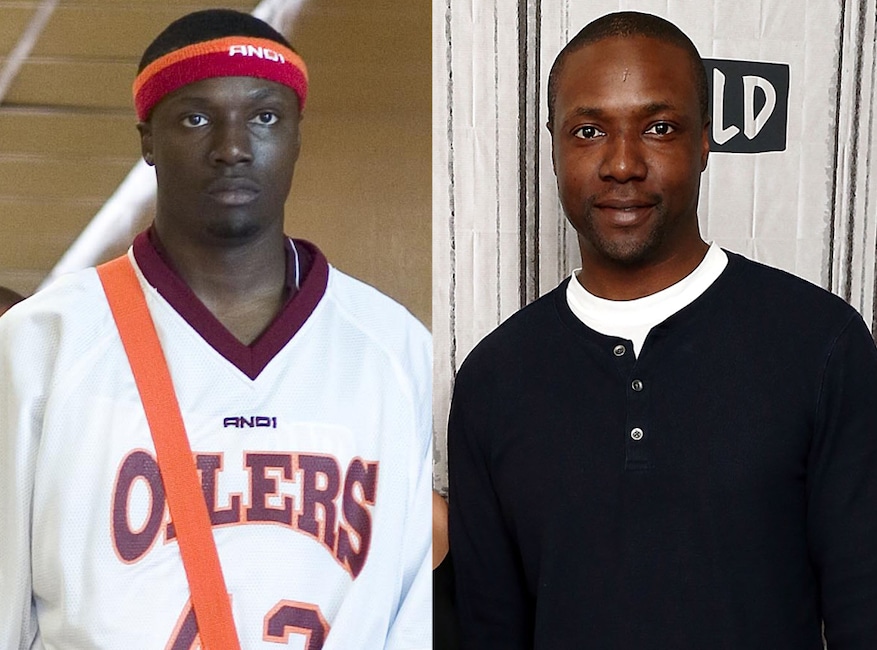 MTV Films/Entertainment Pictures/Zuma Press, Getty Images
Rob Brown
Following his time as team captain Kenyon stone, Brown reunited on-screen with Tatum in 2007's Stop-Loss and appeared in Christopher Nolan's The Dark Knight Rises in 2012, as well as Don Jon, Joseph Gordon-Levitt's directorial debut.
Since 2015, he's starred on NBC's hit drama Blindspot.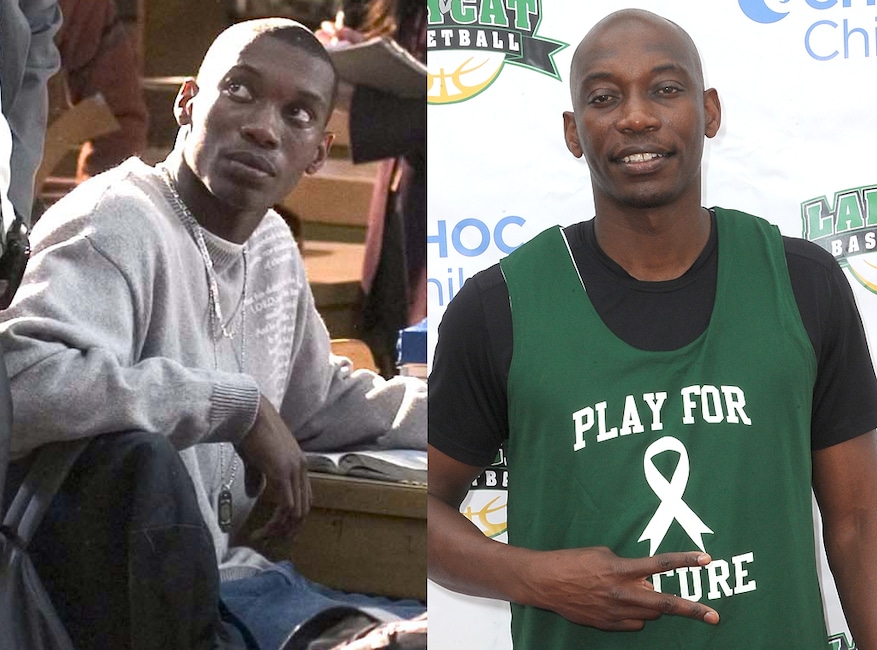 MTV Films/Entertainment Pictures/Zuma Press, Getty Images
Nana Gbewonyo
The real-life basketball player from Ghana made his acting debut as the extremely talented but unmotivated Junior Battle in the film, with Gbewonyo recently writing on Instagram that "15 years ago this film changed my life."
After his acting debut, the now 37-year-old went on to make appearances on ER, Key and Peele and You're the Worst, as well as co-star in Gran Torino, Clint Eastwood's 2008 film.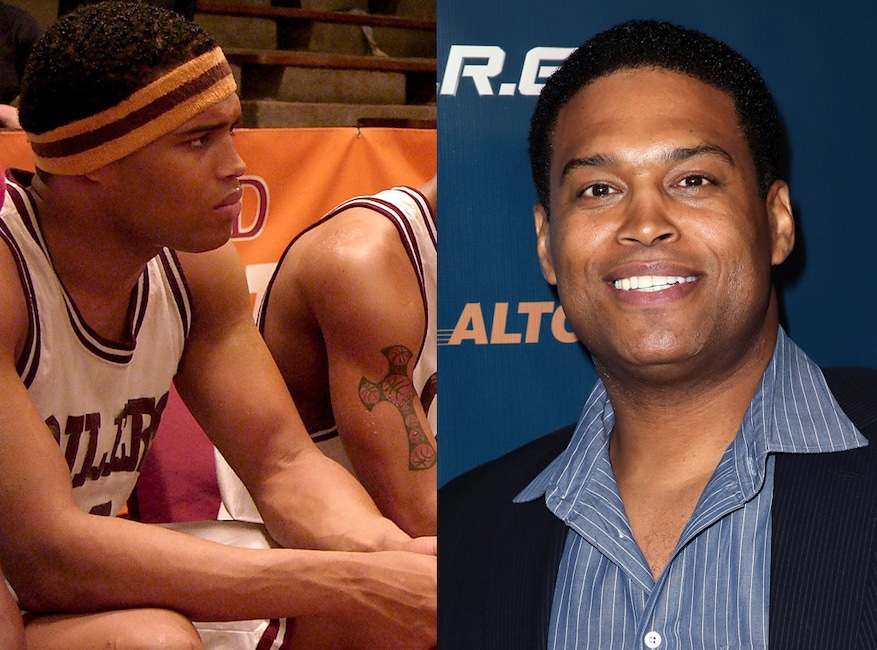 MTV Films/Entertainment Pictures/Zuma Press, Getty Images
Texas Battle
The same year he played Maddux, Battle guest-starred on co-star Tanner's hit show One Tree Hill, going on to star in Final Destination 3. In 2008, the now 39-year-old joined the cast of the iconic daytime soap opera The Bold and The Beautiful, starring in over 300 episodes as Marcus.
Battle founded the Texas Battle Foundation in 2013 to help unprivileged children in South Africa after visiting Cape Town while filming a movie.
Watch E! News weekday mornings at 7 a.m.!