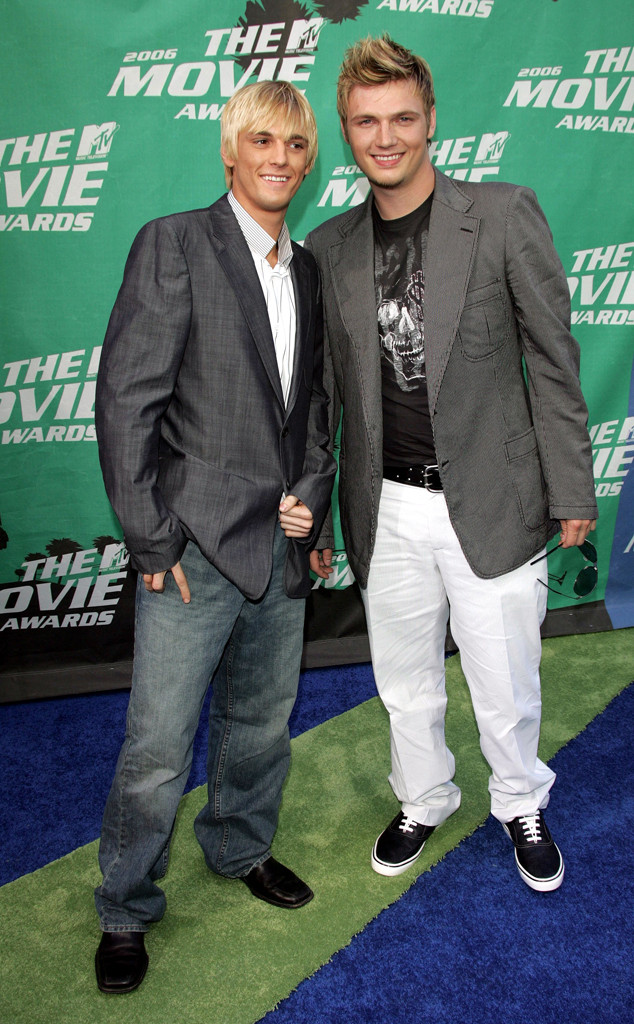 Jim Smeal/BEI/Shutterstock
Nick Carter is taking legal measures to protect himself against brother Aaron Carter.
On Tuesday, Aaron revealed on Twitter that he was served with a restraining order from his older brother. "Take care @nickcarter we're done for life," he stated in a string of tweets. "I haven't seen him in four years. And I don't intend."
He adds, "You should send a cease and desist while you're at it too."
Nick didn't reply to the many messages his brother sent out for the world to see. Instead, he released a carefully worded statement that explained his family's reasoning. "After careful consideration, my sister Angel and I regret that we were required to seek a restraining order against our brother Aaron today. In light of Aaron's increasingly alarming behavior and his recent confession that he harbors thoughts and intentions of killing my pregnant wife and unborn child, we were left with no choice but to take away every measure possible to protect ourselves and our family," the star alleges.
He concludes, "We love our brother and truly hope he gets the proper treatment he needs before any harm comes to himself or anyone else."
However, Aaron claims that there is no truth to the claims made by his brother. He says on Twitter that he places the blame on the "bullies" online. Furthermore, he alleges that his family made "failed attempts" to place him under a 5150 hold.
"I am astounded at the accusations being made against me and I do not wish harm to anyone, especially my family," Aaron asserts. "This is obviously a chess game of sort."
News of the restraining order comes just a day after Aaron announced that he is canceling the remaining dates on his 2019 tour. He regretfully told his Twitter followers that is putting his "health first" and taking the time off to "recharge my batteries."
"I'm going to conserve my energy and I'm going to focus on the good things that I do and not waste my time on the ones that don't," Aaron stated.
He also recently revealed that he is on medication after being diagnosed with multiple personality disorder, schizophrenia, acute anxiety and manic depression. Aaron gave the audience at The Doctors a look at the bag-full of medications that he is taking while proclaiming he has "nothing to hide."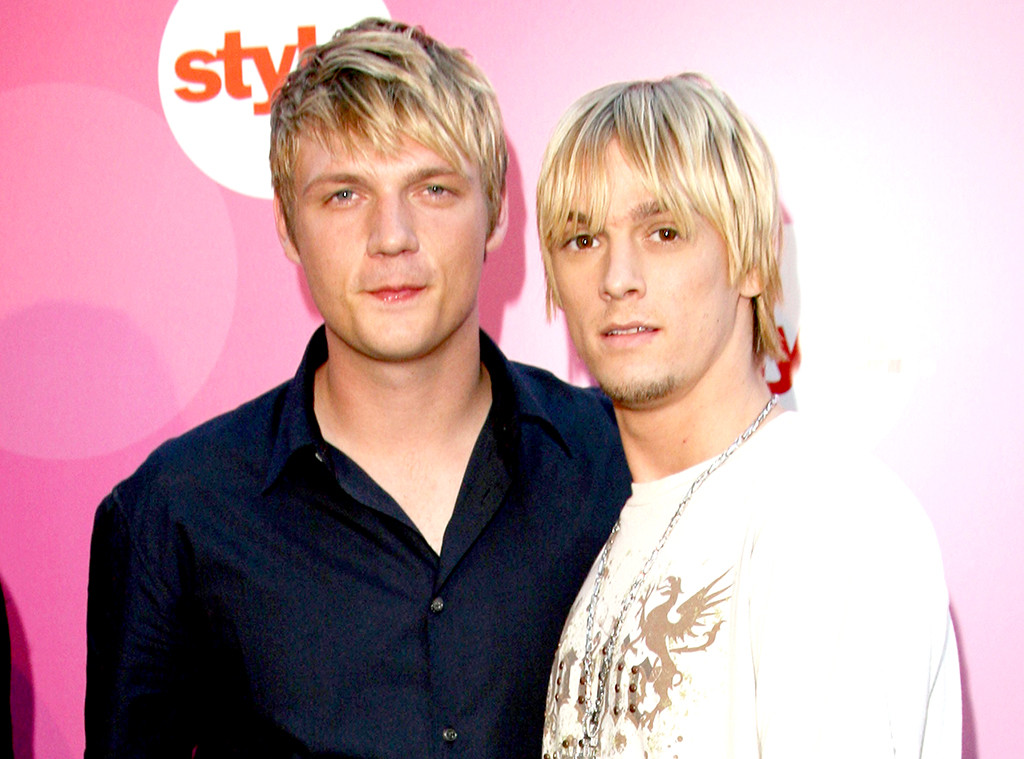 Chad Buchanan/Getty Images
"I'm not perfect. But I'm doing my best to grow and learn from all my mistakes just like every other person in this world to anyone that I've hurt I'm sorry I'm learning and growing tell my friends that know me I love you with all my heart," he shared after the episode was televised. "I'm a good person. I've worked my whole life and had crazy ups and downs and then been broke on my ass multiple times so I'm proud of where I am today and I'm doing my best to be the patriarch of my family. It's not easy being the youngest but I love my family."
E! News has reached out to Aaron and Nick's reps for comment.
Don't miss E! News every weeknight at 7, only on E!