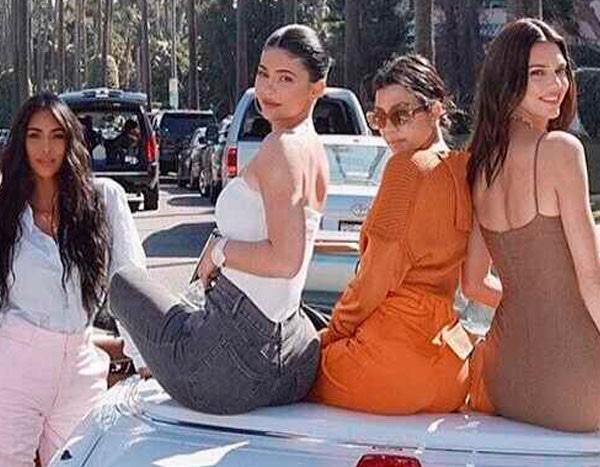 It is truly a bizarre time in the history of American politics.
A$AP Rocky, the Kardashians and Jay Leno were all name-dropped during the second week of the Democrat-led U.S. House of Representatives' public hearings in its impeachment investigation of President Donald Trump.
Rocky, who was detained in Sweden in July on suspicion of assault, was mentioned during key witness and U.S. Ambassador to the European Union Gordon Sondland's testimony on Wednesday and again on Thursday during the testimony of David Holmes, political counselor at the U.S. embassy in Ukraine, along with the Kardashians and Leno.
Sondland had said in his testimony on Wednesday that a five-minute July 26 phone call he had with Trump was "primarily about" Rocky. Trump had at the time spoken to Swedish Prime Minister Stefan Löfven to try to lobby for the rapper's release. The U.S. leader previously talked about the situation with his friend and Kim Kardashian's husband, rapper Kanye West.
On Thursday, Holmes testified about overhearing Sondland's phone conversation with Trump while joining the ambassador and two other staffers at a restaurant.
"Ambassador Sondland told the President that the rapper [A$AP Rocky] was 'kind of f–ked there,' and 'should have pled guilty,'" Holmes said. "[Sondland] recommended that the President 'wait until after the sentencing or it will make it worse,' and he added that the President should 'let him get sentenced, play the racism card, give him a ticker-tape when he comes home.'"
Holmes also said that he heard Sondland tell Trump that Sweden "'should have released him on your word,' but that 'you can tell the Kardashians you tried.'"
Holmes also testified that in June, Sondland hosted a dinner in the Ukrainian president's honor, "which included Zelensky, Jared Kushner, Secretary [Mike] Pompeo's counselor Ulrich Brechbuhl, senior European Union officials, and comedian Jay Leno."
The House began the impeachment hearings after Democrats accused Trump of withholding financial aid from Ukraine—a "quid pro quo" move—while pressing the European country's president to investigate local business dealings of Hunter Biden, son of Democratic Presidential Candidate and former Vice President Joe Biden, allegedly in order to benefit him politically. In August, a member of the CIA filed a whistleblower complaint, which included details about Trump's moves to allegedly get Ukraine to investigate Biden's son.
The U.S. president has denied any wrongdoing.